National Council for Teacher Education (NCTE)
Hans Bhawan, Wing-II, Bahadur Shah Zafar Marg,
New Delhi-110 002
Public Notice
As per the National Council for Teacher Education (Recognition Norms and Procedure) Regulations, 2014, it is mandatory for an Institution/ department offering Teacher Education Programme (s) to maintain its own website with hyperlink to the websites of the NCTE and its Regional Offices. It is stipulated in the Regulations that apart from its location, the website of an institution shall provide information about the land and building it possesses, teacher education programmes it is offering, names and qualifications of the staff it has engaged, the students it has enrolled for the current academic session, annual fee charged from students, statement of income and expenditure during the previous academic session, the existing instructional resources and their augmentation during the current and previous sessions after initial recognition and other such information to be disseminated to the public at large.
The NCTE has the mandate to monitor the functioning of recognised Teacher Education Institutions (TEIs) on a continuous basis. As part of its monitoring function, it has decided to monitor the websites maintained by the recognized institutions/departments offering teacher education programme (s), for which it has signed Memorandum of Understanding (MoU) with the Quality Council of India (QCI). In order to ensure display of all the required information, the QCI has developed the website Template to facilitate the TEIs to re-design/update their websites, as per the stipulations of the NCTE Regulations, 2014. The Template is attached with the Public Notice. The TEIs are required to re-design/update their websites within period of two months from the date of publication of the Public Notice on the NCTE website for which they have to use the attached Template.
As per the MoU between the QCI and NCTE, a TEI shall pay fee of Rs. 3,150/- per year to the QCI in connection with E-monitoring of its website. The TEI is required to pay the fee on-line to QCI within one month from the date of publication of the Notice on the website of NCTE. Regarding mode of payment the TEIs may visit the website of QCI http://nabet.qci,org.inJe¬monitor.asp
The TEIs may contact Ms. Madhu Ahluwalia, Adviser, Quality Council India for any other Information or assistance required in the matter:
Email: madhu@qcin.org, Phone No. (Office): +91-11-2332-3416 — 23, Extension No. 125
The TEIs are required to take note of Regulation 14 (iii) 'Any false or incomple information on its website shall render the institution liable for withdrawal of recognition'.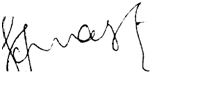 i. Vivekananda College of Education
Main Road P.O & Dist. Karimganj,
Assam, India Pin – 788710
Email:
a. vced.kxj@gmail.com
b. vced_karimganj@yahoo.com
Tel. No.: 03843-265900
ii. Year of Establishment: 1995
iii. Teacher Education Programmes (s) offered in the Institution
| S No. | Programme | Number and Year of NCET Recognition | Sanctioned Intake |
| --- | --- | --- | --- |
| 1 | B.Ed | F.ERC/NCTE/AS-S/N-3/2000/B.Ed(Revised Order)/2015/31772, Dated- 20/05/2015 | 50 (Fifty) |
| | | | |
| | | | |
iv. Details of Affiliation
| S. No. | Programme | Name of the Affiliating Body | Number and Year Affiliation |
| --- | --- | --- | --- |
| 1. | B.Ed | Assam University Silchar | No. AUD-21/2017/197, Dated-25 January, 2017 |
| 2. | | | |
| 3. | | | |
v. Status of Affiliation : Temporary (Valid up to 2016-2017)
vi. Type of Management: Self-financing Institution
vii. Institution managed by : Company Registered under Section 25 of the Companies Act
viii. Status of the Institution : Independent Institution offering (i)Teacher Education & (ii) D.EL.Ed Programme(s)
ix. Institution meant for : Co-Educational
x. Accessibility :
Whether Accessible ni all-weather and through Pucca Road: Yes
Karimganj Railway Junction is the Nearest Railway Station.
Other College Information
i. History of the Institution
The college, Vivekananda College of Education (VCE), was established in the year 1995 and is located in the heart of Karimganj Town of Barak Valley, Southern part of Assam.
The Karimganj Town is located at 24.87° North & east. The total area of Karimganj town is 6.09 KM. It has an average elevation of 13 meters. The place has a pleasant winder preceded by autumn and followed by Spring — both are warm, but pleasant. Summer is from May to September. The two rivers serving the town create a unique feature. One river links it with Kolkata through Bangaladesh for passage of goods.
One can reach the place from Guwahati by train, bus and airways. The place has border with Tripura, Mizoram and Bangladesh. The official language of this valley is Bengali and English.
Social environment of the college is healthy and good. Every year, students from different parts of the country. The college has its own land. It has one L-shaped Assam type building and one newly constructed three storied building. The medium of Instruction and Expression in the college is English. Classroom transaction is done by efficient and experienced faculty.
The college is encircled by educational institutions of different levels : Schools, Junior colleges, Law colleges, Primary schools, Higher Secondary Schools etc. The adjacent building accommodates the State Bank of India Branch Office having core banking system. the Civil Hospital and Red Cross Society are also situated nearby.
The management is willing and able to help students in finding hostel facility for them (both male and female students)
Intake Capacity
At present the college has an intake capacity of 50 students. The NCTE is ready to permit admission of 100 students if the total built up area is 1500 sq.m. The college management has fulfilled this criterion and is going to apply for an intake capacity of 100 students.
Alumni Association
For the first time, Alumni Association was formed in the college in 2013. Already 168 number of students have enrolled their names. the Alumni Association extends its support towards various developmental activities of the college.
A) To make the college as a campus, as an institution and as an organisation, a centre for acquisition and dissemination of knowledge, information, Education and Culture.
B) To create a flow of employable teachers who will be motivated to full up deficiency in the instructional ambiance.
iii. Mission and Objectives
Mission
The Mission of VCE is to develop and popularise Methodical Teaching at the secondary level of education under the guidance of NCTE and the Assam University and to create a flow of manpower who are knowledgeable, efficient and employable not only in schools but also in NGOs, and who, even as members of the society are capable of contributing to the Educational Environment of the Society.
Objectives
With the Mission in view, VCE has determined certain Aims and chalked out certain course of actions. These are :

To make B.Ed. Course easily accessible to eligible students through this Institution.
To involve the society in general to contribute to the fulfillment of the Aims of VCE.
To create a flow of employable teachers who will be motivated to fill up deficiency in the instructional ambiance in he district and elsewhere.
To conduct survey work in the educational field and to provide for seminar/discussion forum on educational and other social aspects.
To inculcate among the students of this institution a thirst for knowledge through their life.
To make Vivekenanda College of Education as a campus, as an institution and as an organization, a center for acquisition and dissemination of knowledge, information, education and culture.
Since its inception in 1995, more than 1,000 (one thousand) students received B.Ed. Degree through this college. They came not only from the district of Karimganj but also from different parts of India, North, South and even from the Andaman & Nicober Islands. Almost all of them are now well places in their lives.
These achievements would not have been possible without the financial and moral support and help of the society. Funds came from students, guardians, Union Cabinet Minister Shri Santosh Mohan Dev, Local M.L.A., businessman Sri Subodh Kumar Roy, Office of the Deputy Commissioner, SBI's Welfare Fund, Voluntary Organization, Teachers, members of the G.B etc.
Students completing their B.Ed from VCE join M.Ed courses, Join Services in private and Government aided schools and become informed parents, brothers and sisters, elders of the family of neighbors and of the society in general. Two of our former faculty obtained high first class in the M.Ed. course conducted by the Regional College of Education, Bhubeneswar. At present on Gold Medalist in M.Ed. course under the Assam University, Silchar is on the teaching staff. The Education Department of Govt. of Assam organized English Language Teaching center in the district with the help of VCE. National and international organizations like Bharat Vikas Parishad, Lions Club, Rotary Club, temporarily used our resources for their social and cultural activities. We do believe, are on the way to fulfill the aims, we charted out for ourselves.
iv. Significant Achievements and Contributions in the field of Education, such as Awards/Recognition, Eminent Alumni etc.
Significant Achievements
A) College produced 4 (four) Gold Medalists.
B) Two (2) faculty obtained Ph.D Degree
C) Two (2) faculty qualified Net
D) Faculty published Articles in National and International journals.
Contributions in the field of Education
A) Faculty as University Examiners and Externals
B) Organised seminars and workshops on educational issues
C) College lends Extension Services to different educational institutions
D) Community Survey is conducted every year.
E) College helps the civil Administration in educational area.
Awards and Recognition Received
The Principal is a National Awardee Teacher.
Eminent Alumni
A) Principal along with five (5) others on the teaching staff of the college are among many many other prominent Alumni.
B) A few are holding the ranks of Professors and Asstt. Professors in different Universities
Any other information
A) One Ph.d scholar and one M.Phil Scholar.
B) The college conducats D.EL.Ed (Govt) programme in the college.
C) Extends support service to S.S.A