Silver Jubilee Celebration
Affiliated to AU, a Central University
Recognised by NCTE
Co-educational
Daily Classes
Practice teaching
Reputed Faculty
Make Geeta your constant companion. Be always of good cheer. Never allow sorrow or dejection to take possession of your soul which is ever free and blissful.

How you join the best in Education…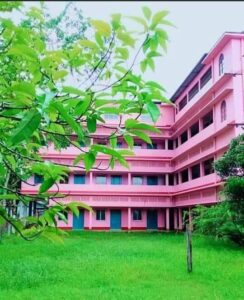 W
elcome to Vivekananda College of Education (VCE), an excellence in itself. We're in the right track of developing and popularising Methodical Teaching at the secondary level of education. under the guidance of NCTE and the Assam University and creating a flow of manpower who are knowledgeable, efficient and employable not only in schools but also in NGOs, and who, even as members of the society, are capable of contributing to the educational environment of the society.
Learn more…
Education is not preparation for life; education is life itself.
The VCE Welcomes You !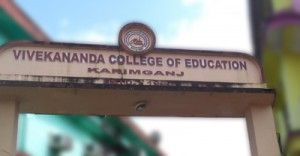 T he college, Vivekananda College of Education (VCE), was established in the year 1995 and is located in the heart of Karimganj Town of Barak Valley, Southern part of Assam. The Karimganj Town is located at 24.87° North & east. The total area of Karimganj town is 6.09 KM. It has an average elevation of 13 meters. Know more..
   Join us to create a Knowledge Society
Y
es – I do, to communicate with you, bent on becoming Teachers, the best of the professions, and the medium through which knowledge percolates and enriches the Emerging Society—The Knowledge Society, the near future of Civilization, where knowledge will be the backbone of economic, cultural, political activities. This is here where Production, Distribution and Employment will be knowledge based.
Continue reading…
My target is 100% success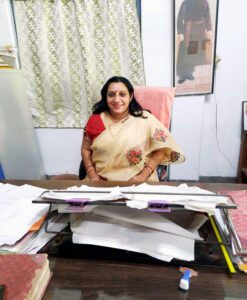 " We want that education by which character is formed,strength of mind is increased, the intellect is expanded,and by which one can stand on one's own feet"
Swami Vivekananda
Today, the role of a teacher is not only to pursue academic excellence but also to motivate and empower its students to be lifelong learners, critical thinkers, and produce the members of an ever-changing global society.
I, Dr. Jayeeta Bhattacharjee took over the charge of the Principal on 7th April, 2021 from Sri Ramendra Bhattacharjee (National Awardee Teacher).
I am thankful to God, my parents, my teachers (from primary to higher education), and all my well wishers for their blessings in this entire journey. I was a student of Vivekananda College of Education, served in this institution as a teacher educator for a period of 13 (Thirteen) years and in the 14th (Fourteenth) no. of year, I became the Principal of this college. As a Principal my target is 100% attendance in both scholastic and co-scholastic fields. It was 15th of July, 1995, Vivekananda College of Education was established. The then Secretary Maharaj of Ramakrishna Mission, Karimganj presided over the inaugural ceremony.
Vivekananda College of Education has earned its own niche not only in India but also across the globe. In Vivekananda college of Education, we provide an atmosphere to our students for multifaceted developments where students are encourged to channelize thier potential in the pursuit of excellece. VCE is striving hard to make the best possible efforts to inculcate strong values combining with academic and non-academic activities.
The parents are the most strengthening power in moulding the future of the students. Their constant support empowers us to do more and more. I pay my gratitude to them for their faith in us.
It gives me immense pleasure to welcome you all to our college. I am fortunate that I get full support of my staff (both teaching and non-teaching) and the G.B of the college, constituted with academicians only. I am confident enough that Vivekananda College of Education will make the stake holders stronger day by day, adding a new leaf to the grandeur of the college.
The college has its own land. The infrastructure of the college has been built to fulfil the requirements of NCTE norms. As per NCTE regulations, 2014, the 2-year B.Ed course with a provision of 4 semesters was introduced with an intake capacity of 50 studens. In addition, the college is ready to introduce 4-year integrated B.A, B.Ed course as and when required. The mandatory composite programme of 2-year D.El.Ed course under SCERT, Assam was initiated in the college from 2018.
Let me wind up
"Long Live VCE"
May God bless us all.                           
Dr. Jayeeta Bhattacharjee
Principal.
Institution – Vivekananda College of Education
Establishment – 1st July, 1995
Address – Karimganj, Assam
Management – Self Financed
Course Duration –  Two Years