Silver Jubilee Celebration
Affiliated to AU, a Central University
Recognised by NCTE
Co-educational
Daily Classes
Practice teaching
Reputed Faculty
Make Geeta your constant companion. Be always of good cheer. Never allow sorrow or dejection to take possession of your soul which is ever free and blissful.

How you join the best in Education…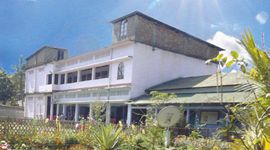 W
elcome to Vivekananda College of Education (VCE), an excellence in itself. We're in the right track of developing and popularising Methodical Teaching at the secondary level of education. under the guidance of NCTE and the Assam University and creating a flow of manpower who are knowledgeable, efficient and employable not only in schools but also in NGOs, and who, even as members of the society, are capable of contributing to the educational environment of the society.
Learn more…
Education is not preparation for life; education is life itself.
The VCE Welcomes You !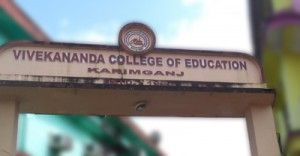 T he college, Vivekananda College of Education (VCE), was established in the year 1995 and is located in the heart of Karimganj Town of Barak Valley, Southern part of Assam. The Karimganj Town is located at 24.87° North & east. The total area of Karimganj town is 6.09 KM. It has an average elevation of 13 meters. Know more..
   Join us to create a Knowledge Society
Y
es – I do, to communicate with you, bent on becoming Teachers, the best of the professions, and the medium through which knowledge percolates and enriches the Emerging Society—The Knowledge Society, the near future of Civilization, where knowledge will be the backbone of economic, cultural, political activities. This is here where Production, Distribution and Employment will be knowledge based.
Continue reading…
My target is 100% success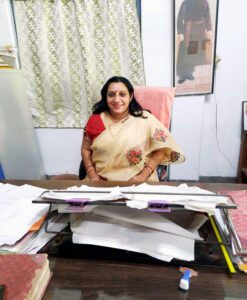 I t was 1995. A letter addressed to Shri Subir Sengupta, the then Vice Principal of Govt. H.S. School, Karimganj, containing the procedure of establishment of a new B. Ed College reached him from Late Kalyan Sengupta, my who was associated with Silchar College of Education. The was immediately handed over to me to take further actoin with teh help and guidance of my senior and qualified colleagues of the Govt. H.S. School. Continue reading…
Institution – Vivekananda College of Education
Establishment – 1st July, 1995
Address – Karimganj, Assam
Management – Self Financed
Course Duration –  Two Years